Barb and Anita have arrived in Dubai! We've been busy checking out the city this past week and it was time this weekend to explore something more quintessential. Beth and I had booked a couple of rooms at the Mirimar Al Aqah resort in Fujairah. It was an unbelievable adventure and the photos below tell the story…

Let 'er rip!

Al Dhaid Friday market was our first stop.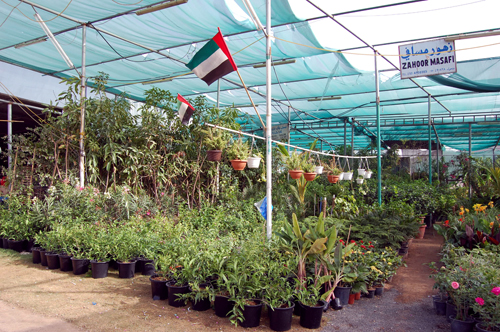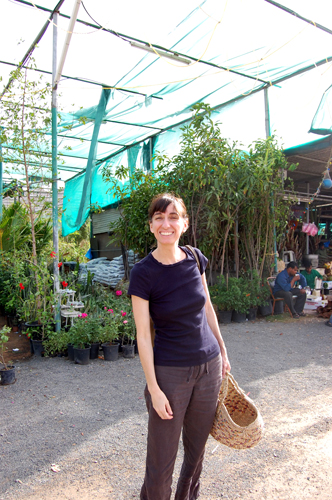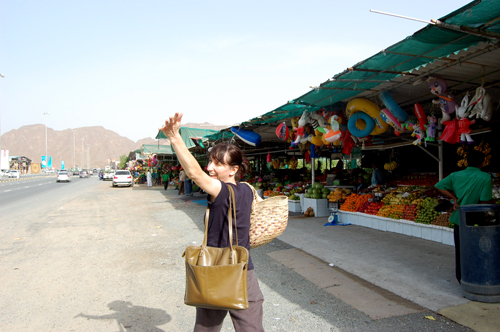 Beth bought a beautiful basket.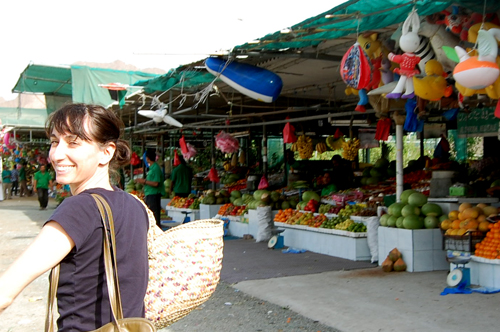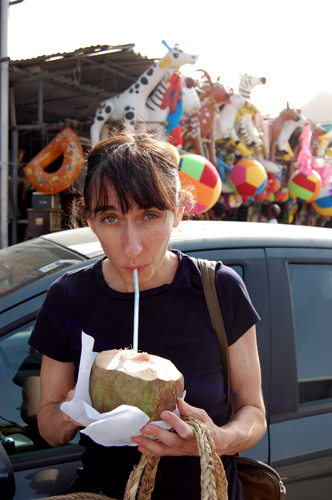 Barb bought a coconut and we all took turns sipping the milk.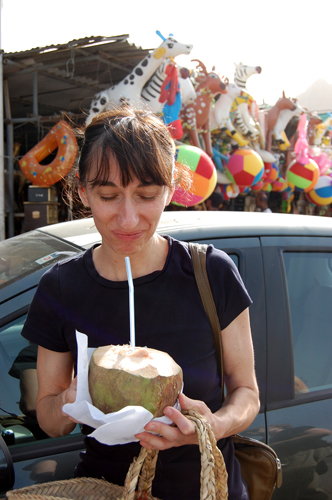 It was good.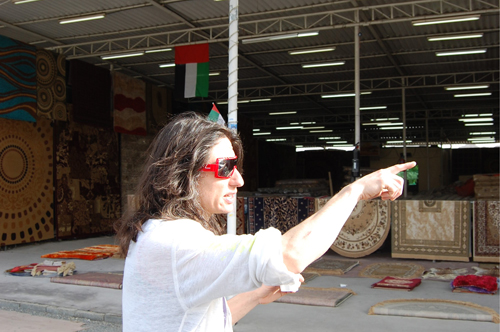 This way to Fujairah. And more.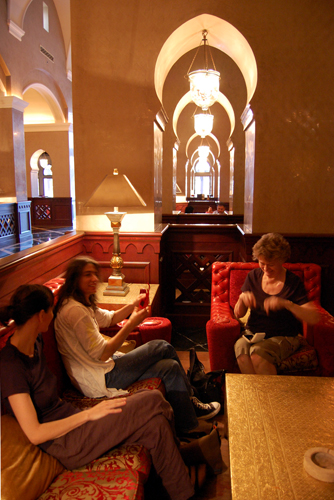 Waiting for our rooms.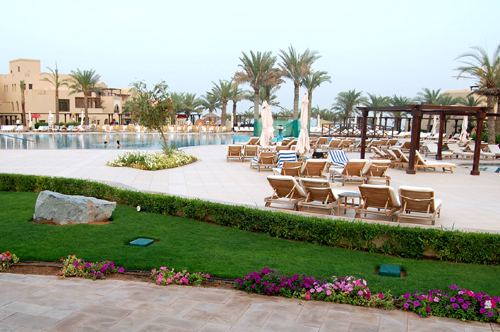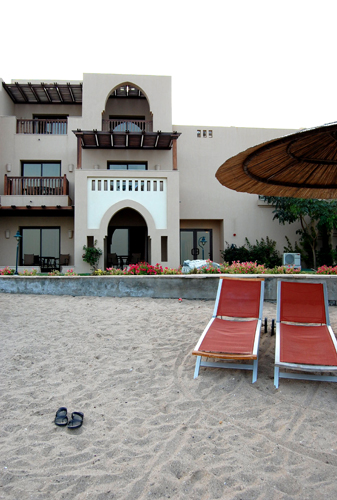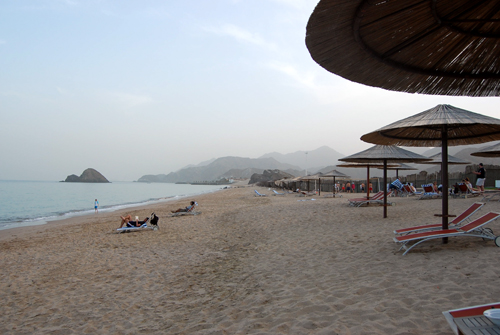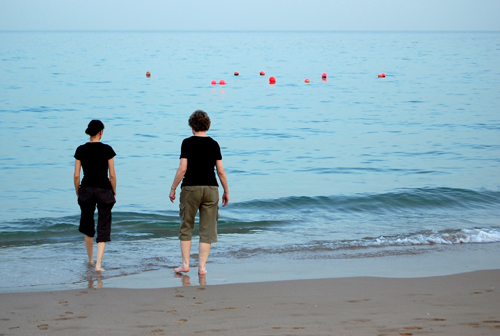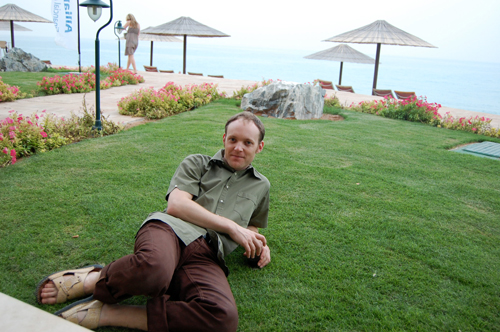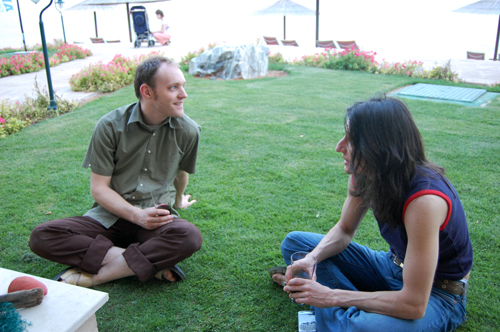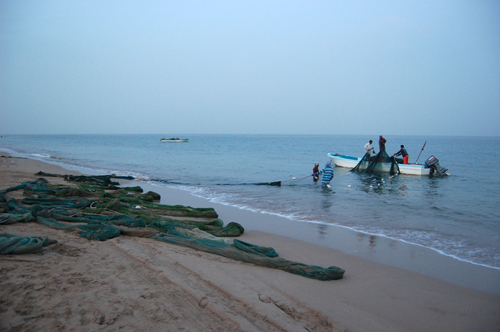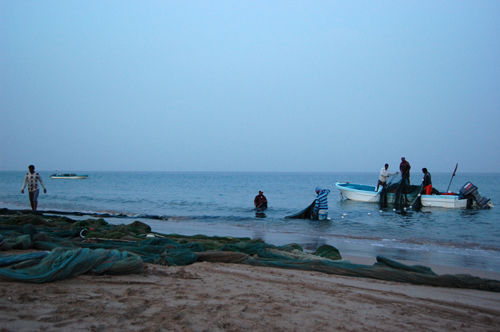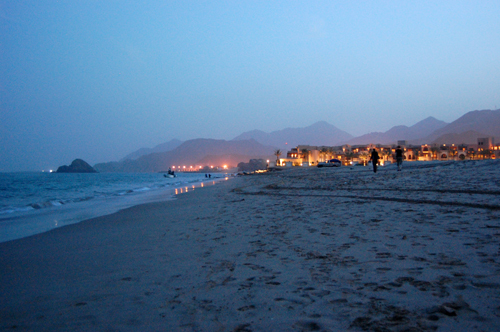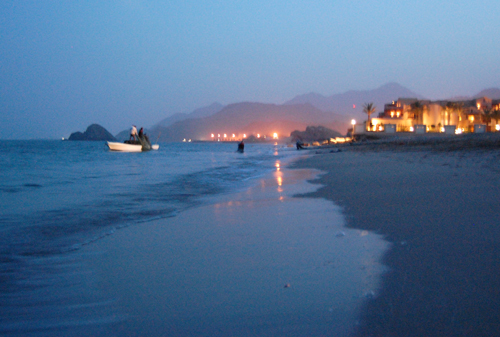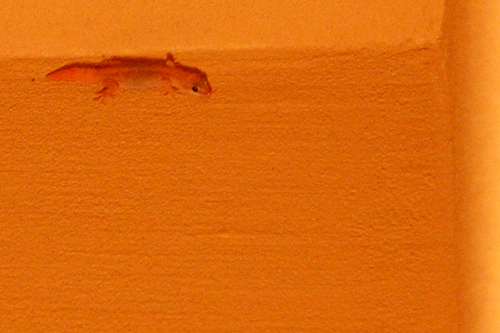 This is Lizzy. She hung out with us on the deck.

Barb and Rob got a little crazy. It was date night.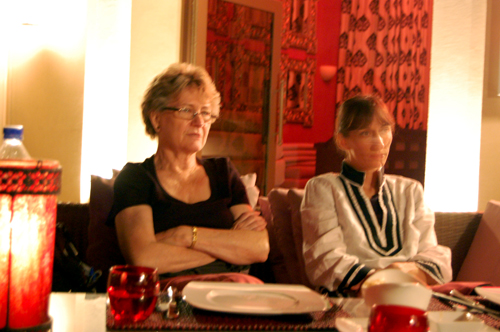 Anita and Beth are shocked by their uncivilized behavior.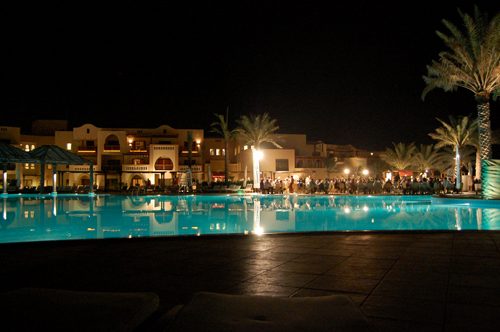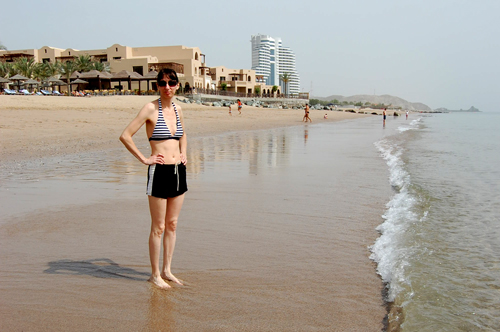 Beth is a little unsure about diving in…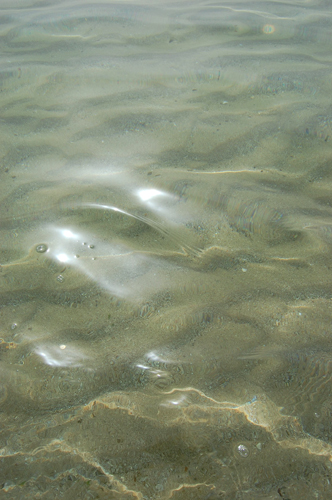 The water was crystal clear.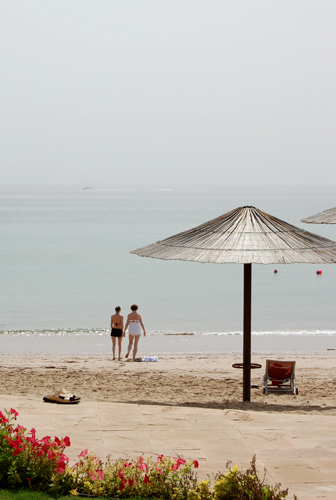 awe…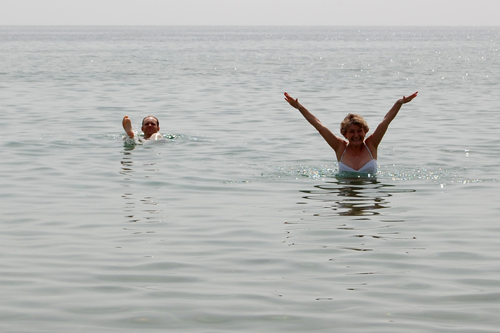 Rob and Anita are brave!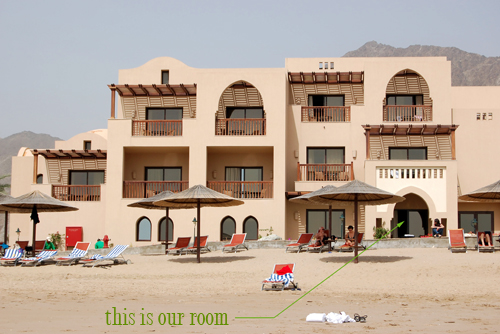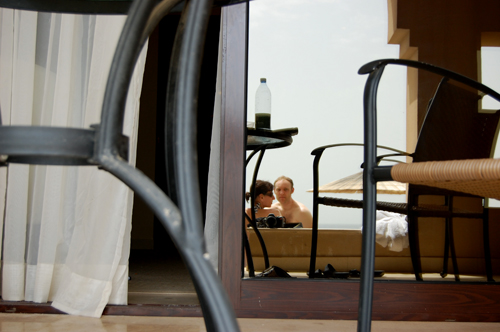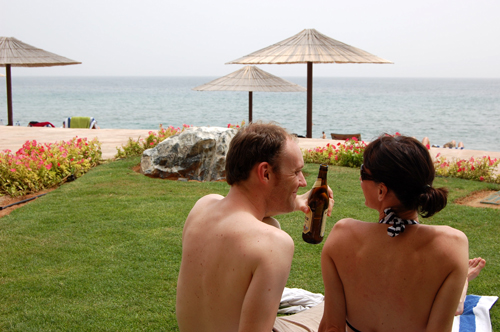 Barb found the perfect float. Beth set out to explore the Gulf of Oman.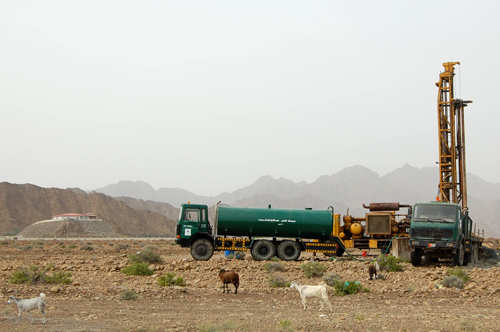 The goats are drilling for oil.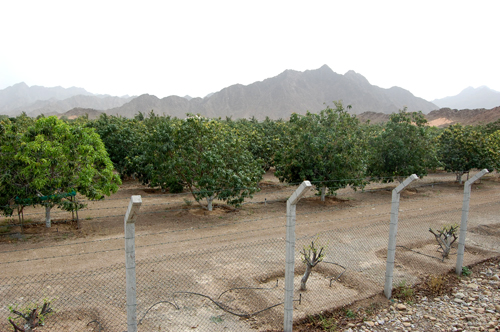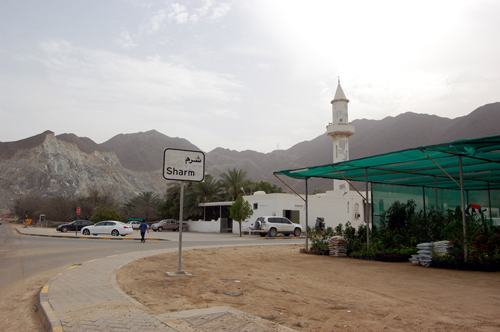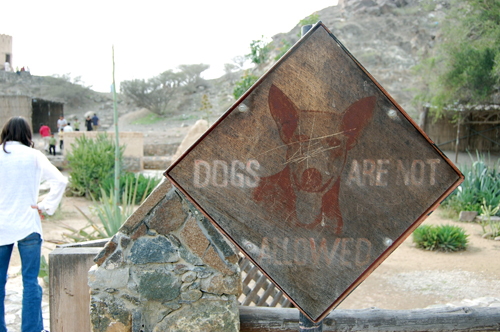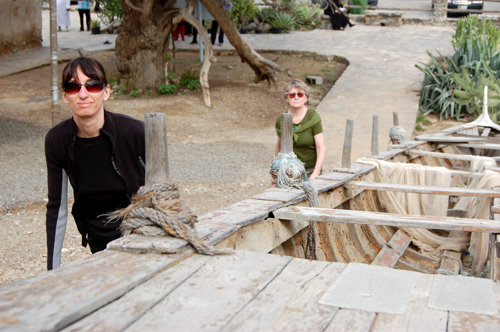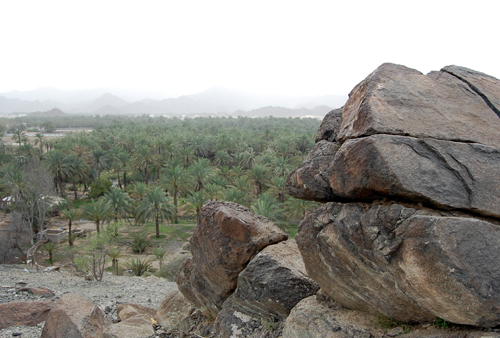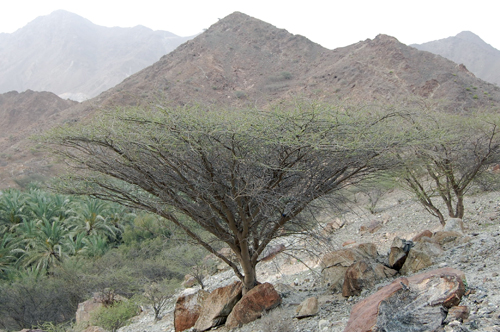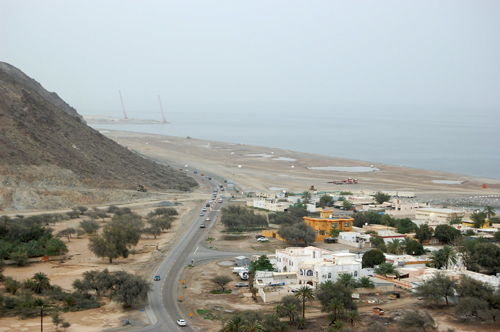 Fujairah is growing…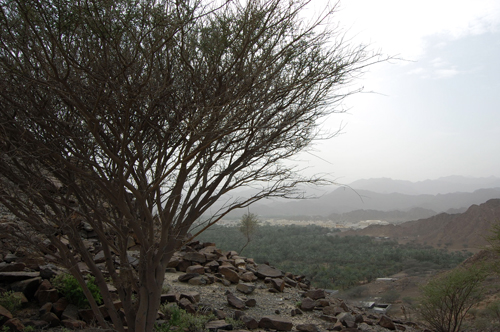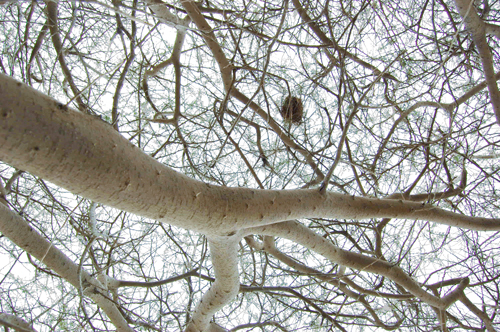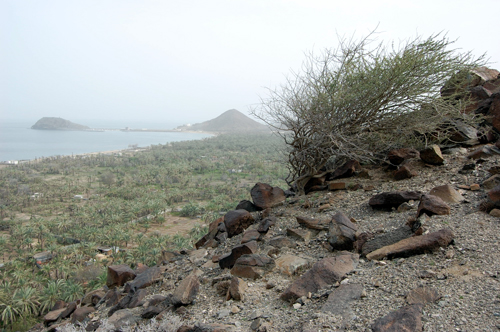 Al Bidyah Mosque is the oldest in the United Arab Emirates dating back to 1,446CE. (text from the website) The engineering features are a major accomplishment for the period of construction. The mosque was named for the historical town that embraced it for so many centuries. It is also known as the Ottoman Mosque, for the man who built it. It consists of a prayer hall with a prayer niche or Mihrab, pulpit, arches and openings. A central pillar divides the internal space in to four squares of similar dimensions. The pillar supports all four domes that can bee seen from the exterior. The internal decoration of the mosque combines stone carvings, openings for ventilation and light with special shelves to house the Holy Quran. The town of Al Bidyah, has been excavated to reveal that it has been inhabited for 4,000 years. A large Islamic graveyard, north of the village of Al Bidyah, contains a massive tomb dating back to the Iron Age. The tomb contains bones, fragments of pottery, metal arrowheads and other artifacts dating back to at least 1000 BC. Evidence has shown that the Portuguese also once occupied the village.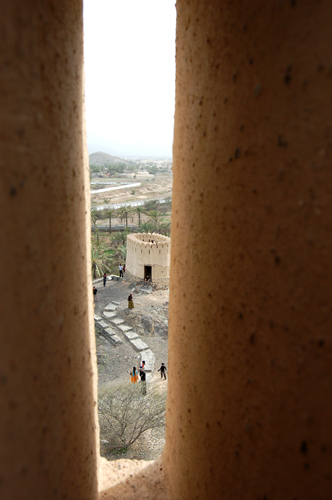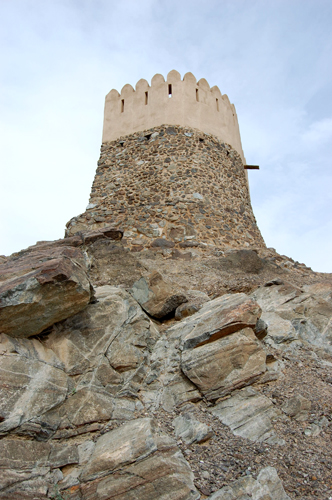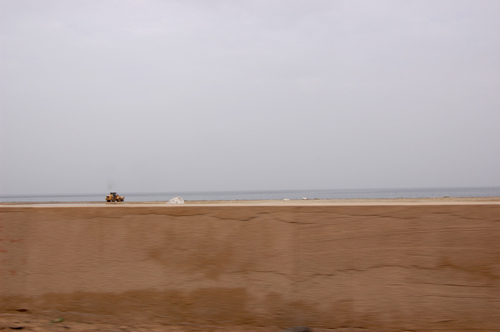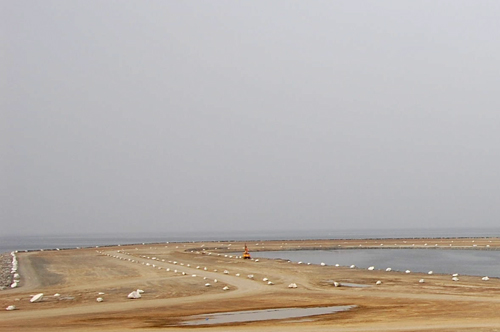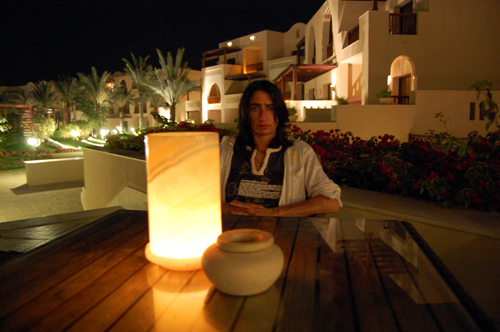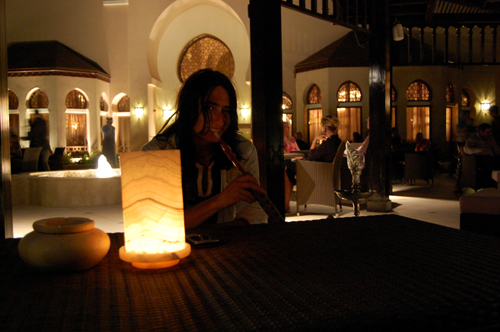 Shisha! Our first time in the Middle East. We were in the mood to live large.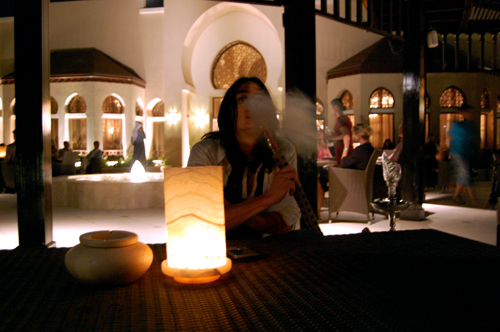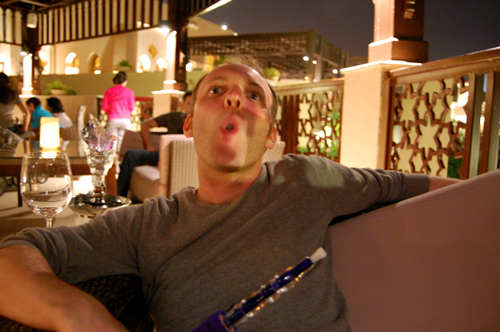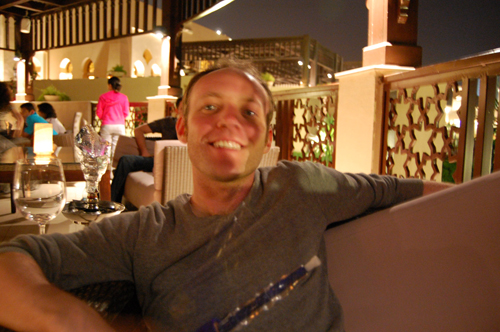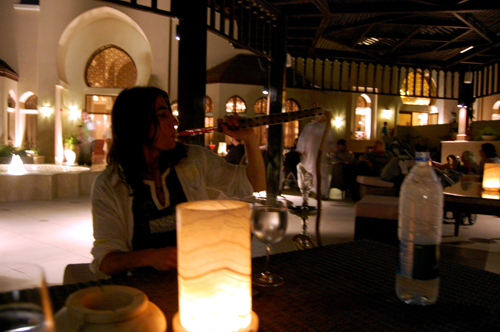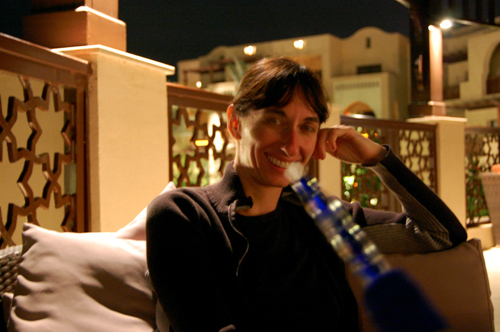 Beth was framed! Tampered evidence!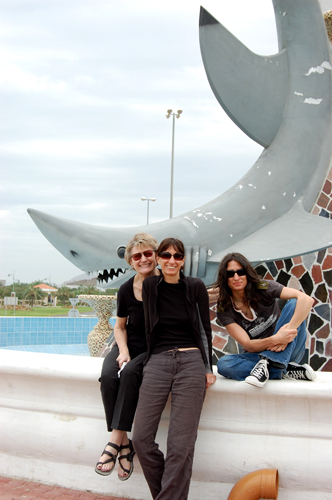 Hey! We're family!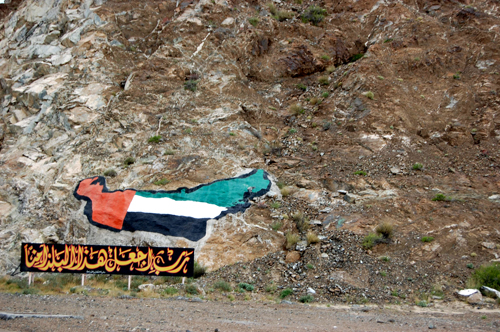 Dibba.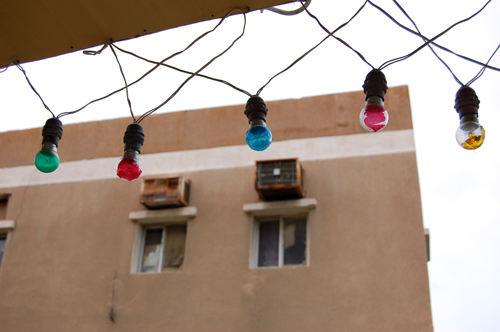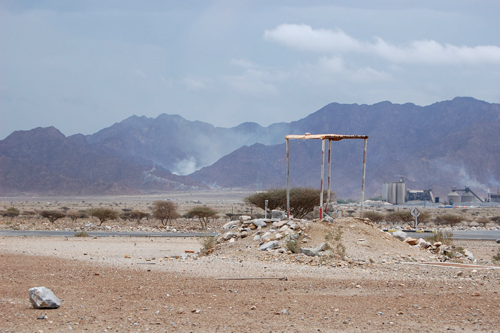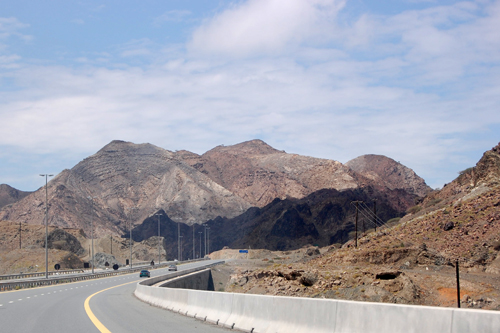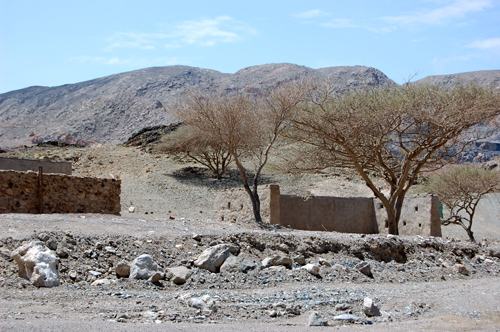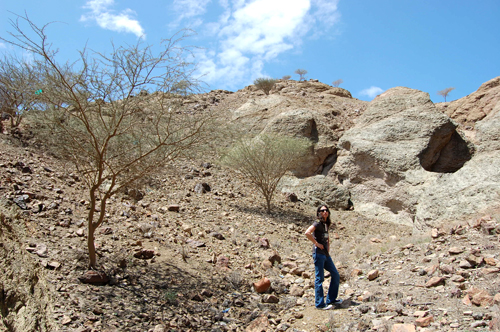 Primitive architecture in the mountains.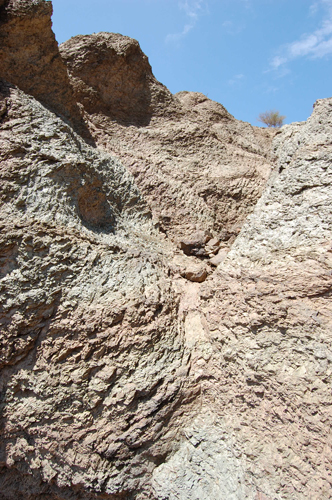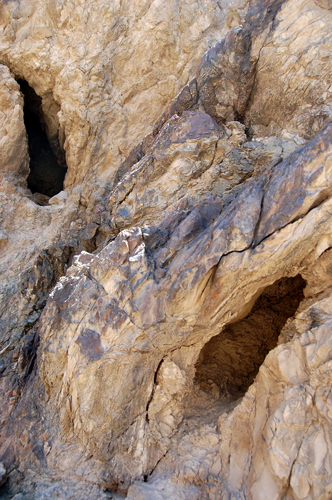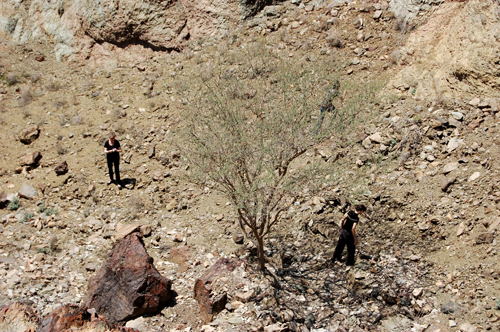 Intentionality.

Nature provides…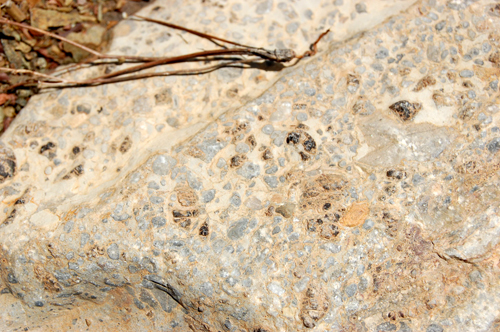 Little fossils.