We stopped over in Nizwa on our way to and from Salalah. We didn't expect that Nizwa would hold as many secrets as it does. It was once the capital of Oman and the seat of knowledge and culture. Here are some photos from the sites in the area including: Jebel Shams (which we drove to the top of in our Peugeot…maybe not the best idea), Tanuf, Bahla, Jabrin, Hamra, and Misfat al Abreyeen (the Venice of Oman…pictured above). The ruins of old Tanuf is where we camped for two of our nights. It was bombed by the British Royal Airforce in the mid 1950's at the request of Sultan Qaboos' father during the Jebel War.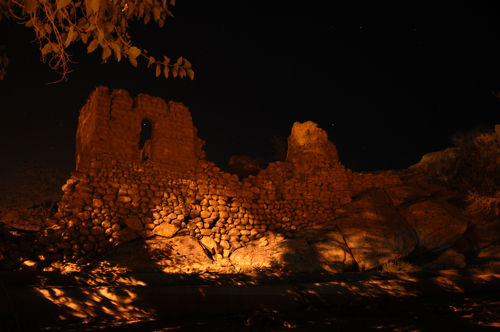 The Falaj is the irrigation system that still runs with flowing water though the ruins of the village. Every village in the region has a functioning Falaj that was engineered centuries ago. It is an integral part of Jebreen Castle as well, weaving its way through the rooms on the ground level. In Misfat al Abreyeen, the Falaj is very intricately engineered, allowing water to be turned on and off to each small agricultural plot all the way down the side of the mountain terrace. But before it leaves the city and flows to the gardens, one of its first uses is for the Wudhu area of the village mosque.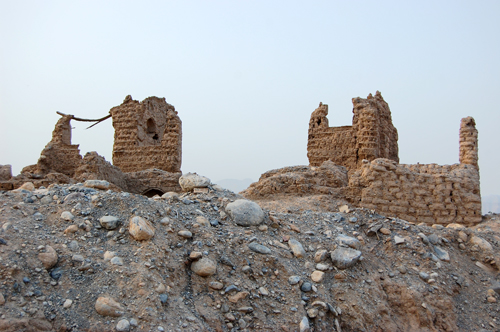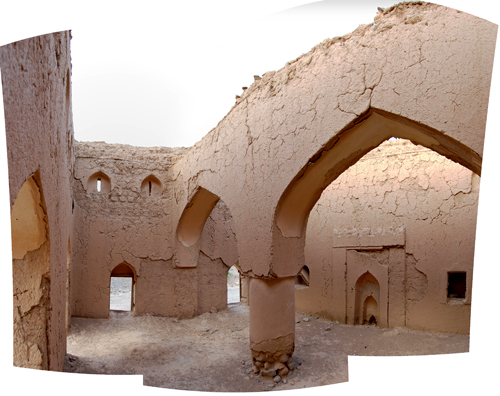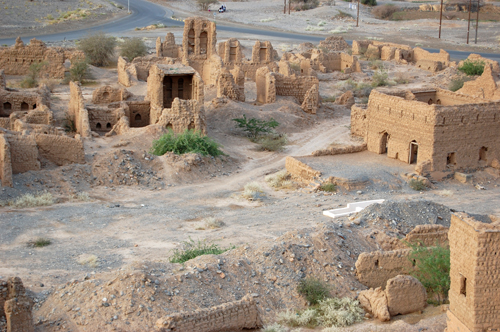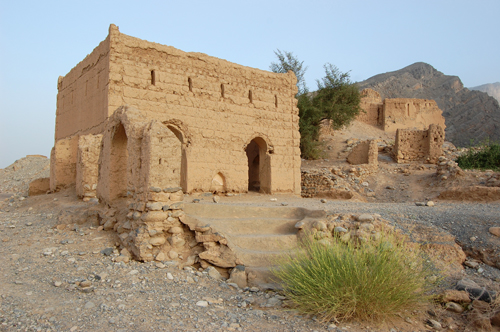 On the way to Jebel Shams…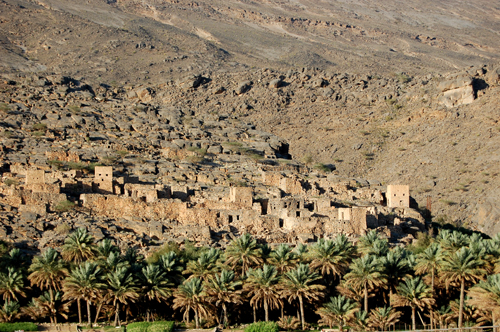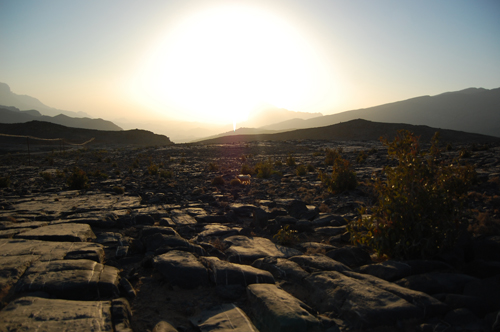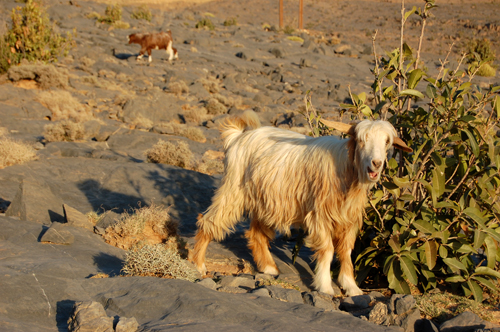 …some cave dwellings in a small wadi.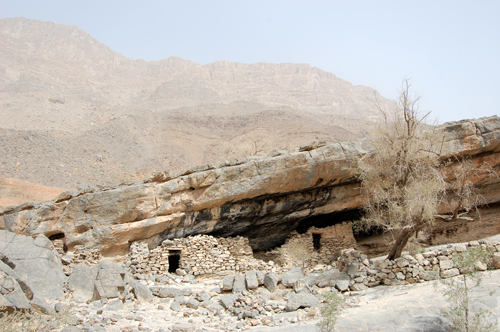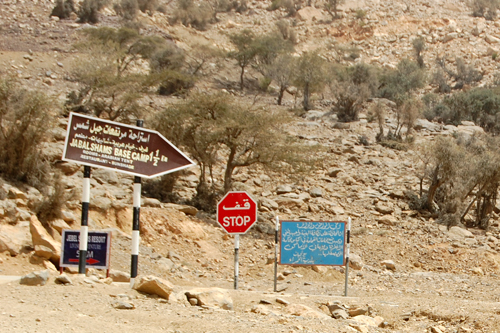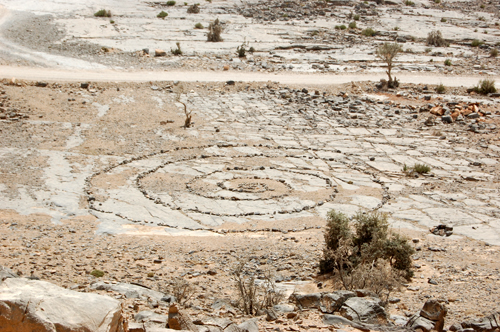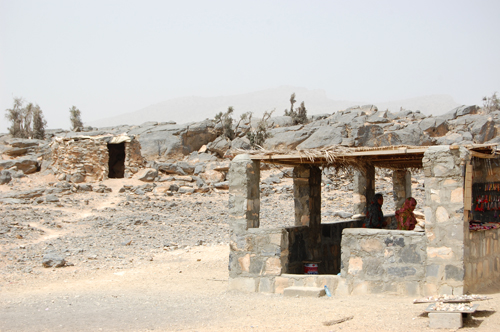 At the top of Oman.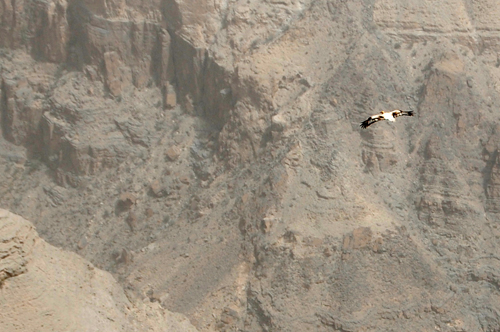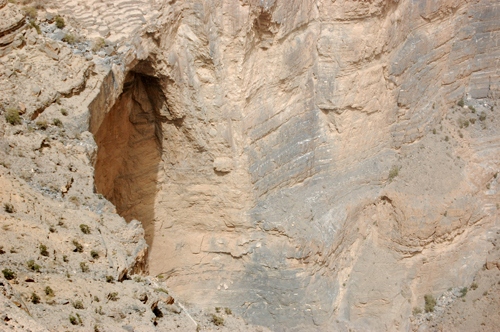 Al Hamra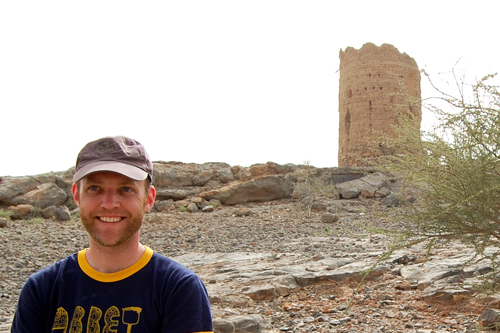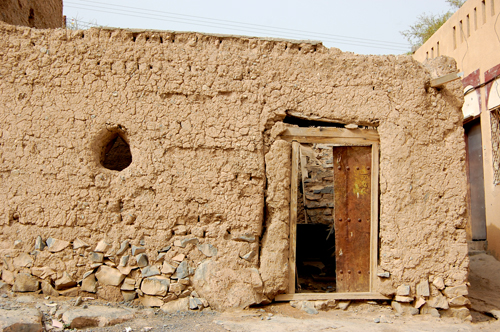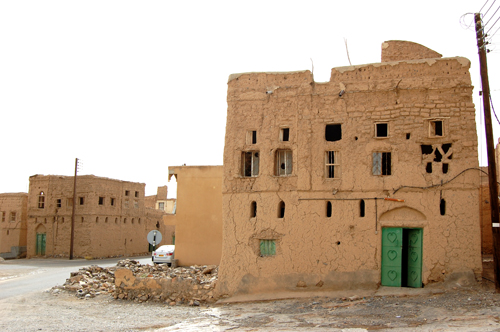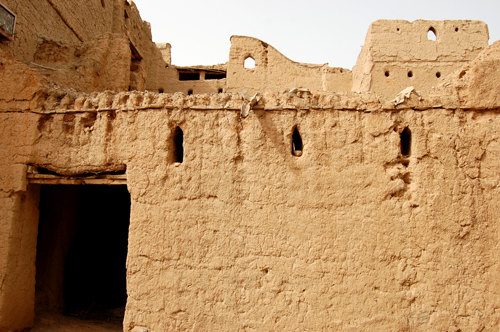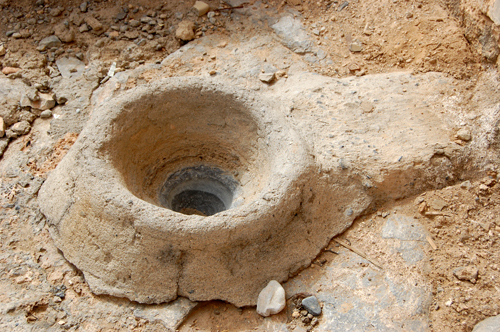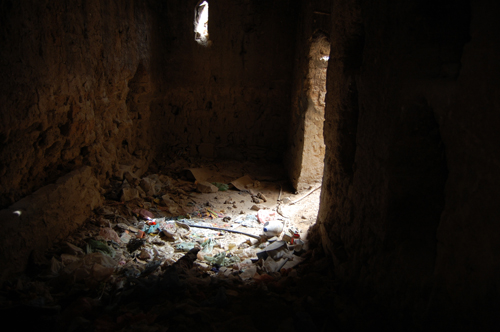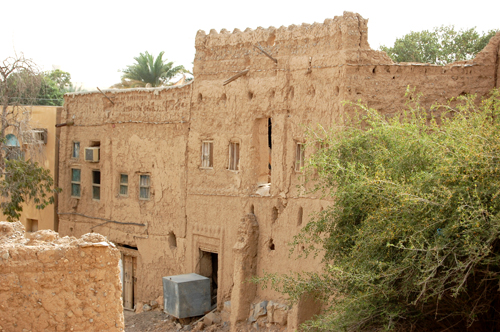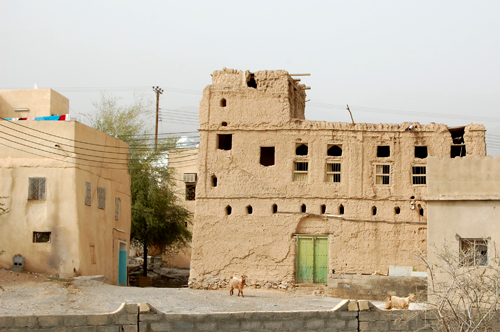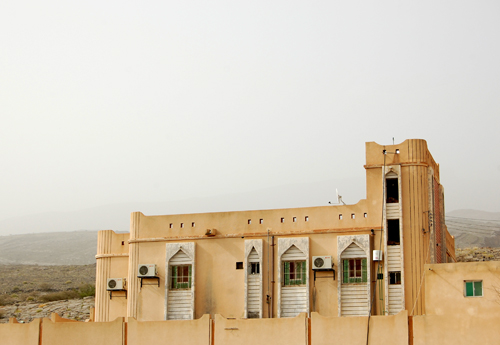 Misfat al Abreyeen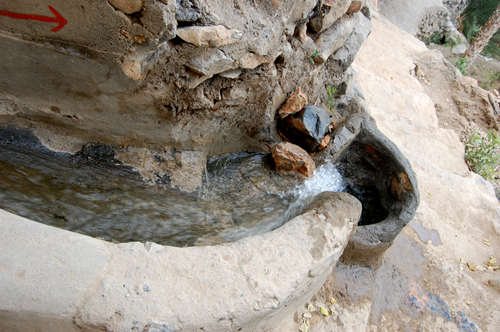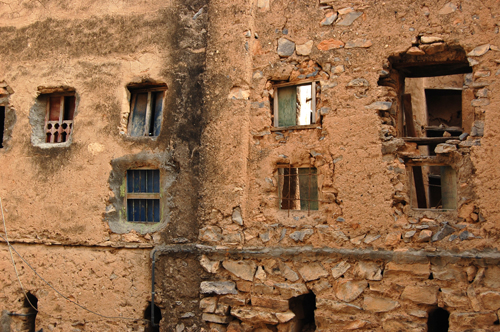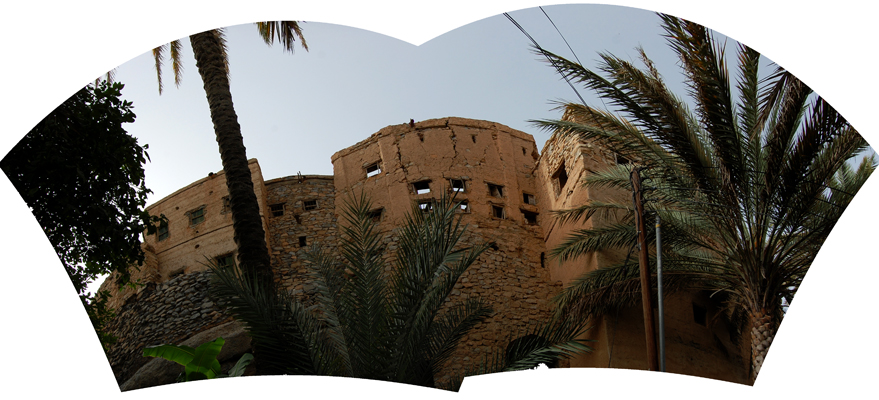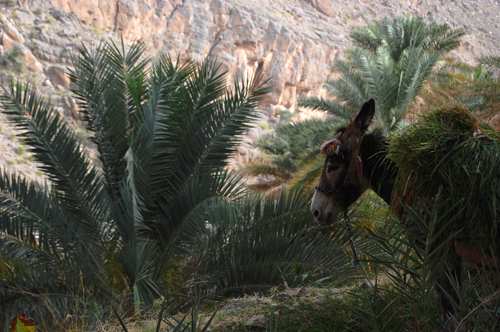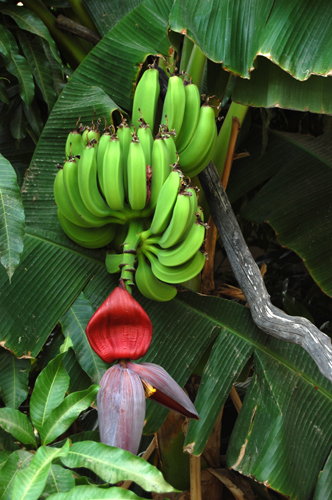 Nizwa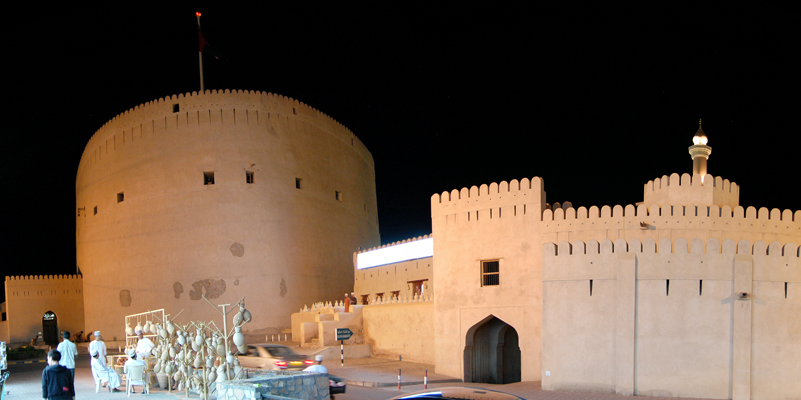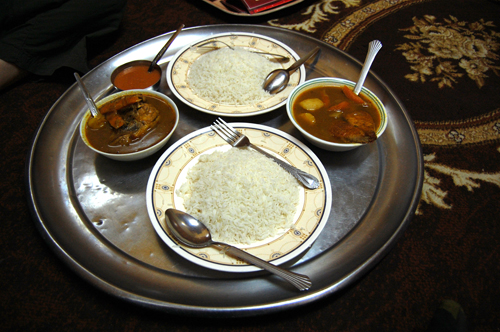 Amazing Omani Dinner!

Bahla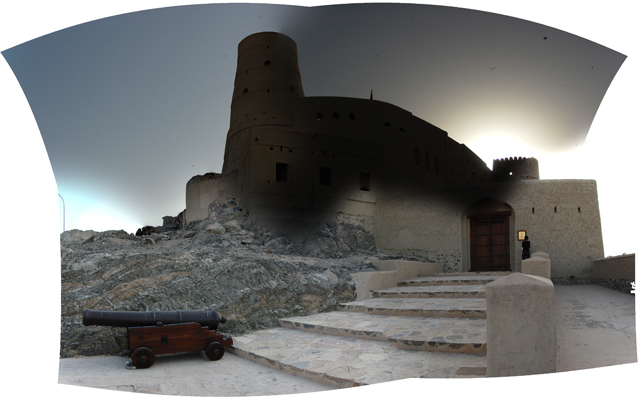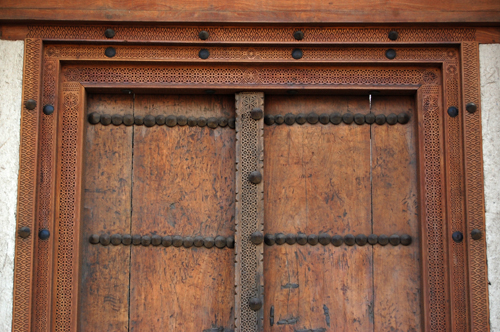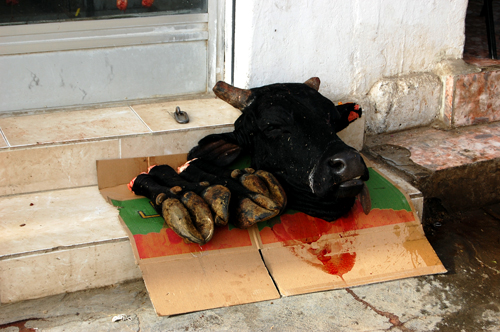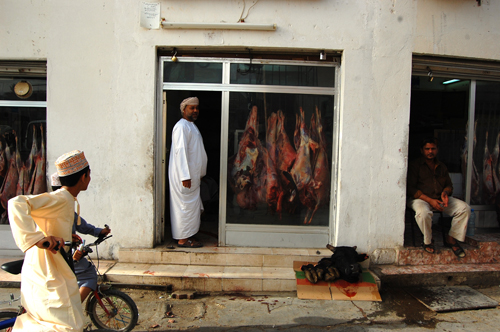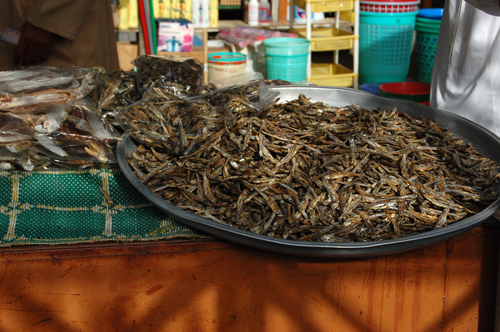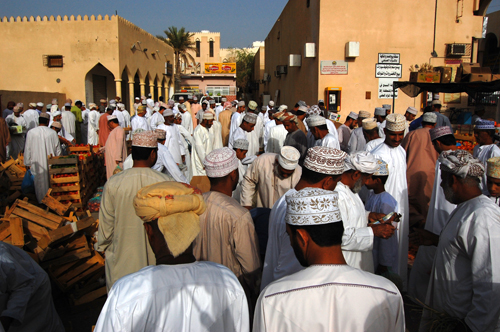 Jibreen Castle. The intricately painted ceilings, the carved door surrounds, and the ornate rugs are framed within the otherwise austere architecture.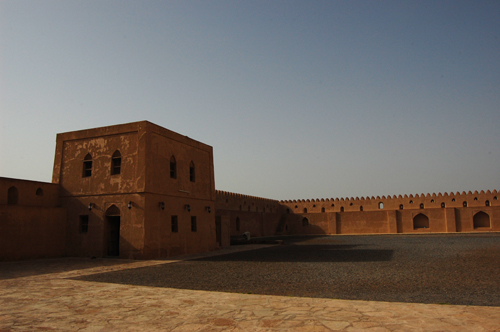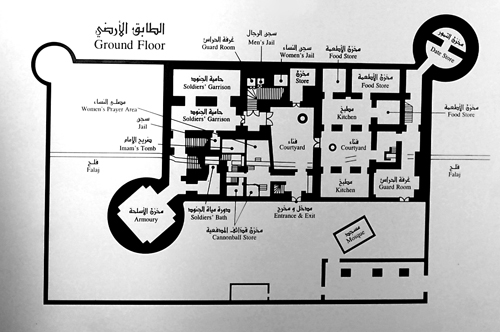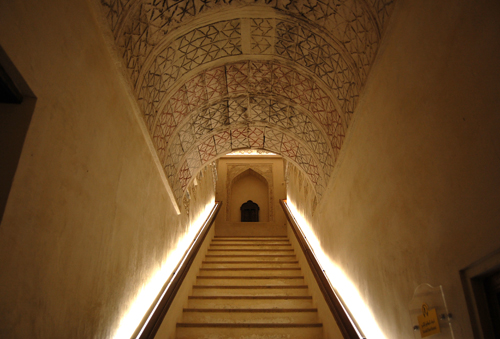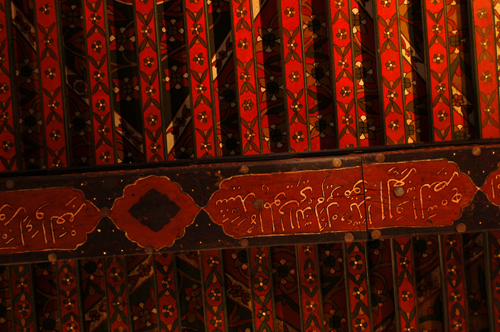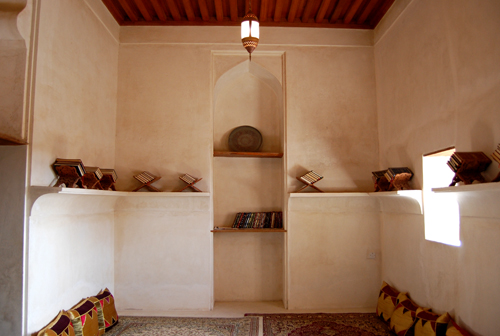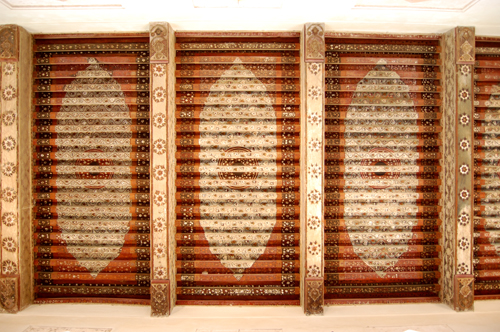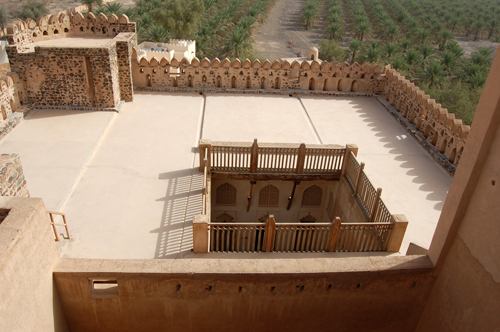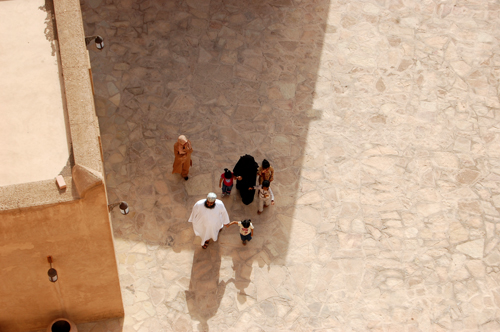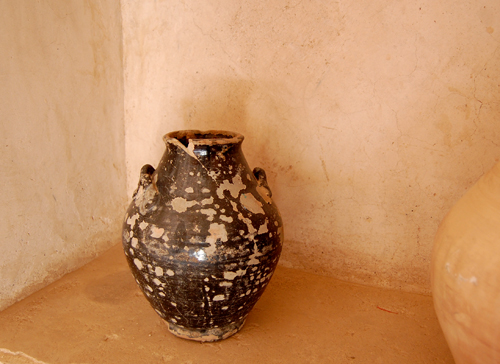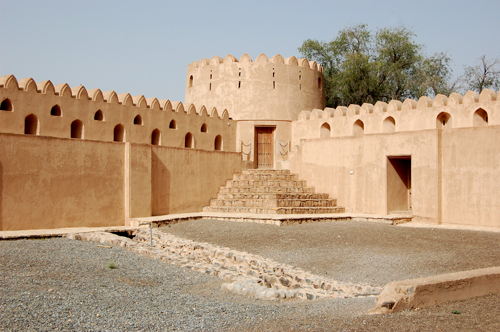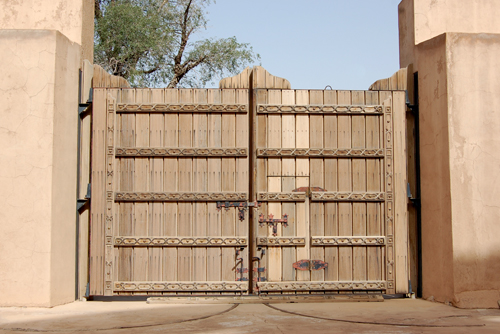 "beehive" tombs at Al-Ayn are 5000 years old. There is a great history in this PDF.