The opening of "That Fleeting Moment" at DUCTAC (Dubai Community Theater and Arts Center) where Elizabeth and I presented LAGI for the first time was this past Monday. We will have some more pictures of our piece soon. It's the second photo below. We hung three boards, two describing the piece and one large work that displays 800,000 squares with each line representing a millenium. It starts with the discovery of fire at the top left and ends about 800 years after the end of coal and oil. It shows the fleeting moment of the carbon consuming age and stimulates questions about our future existence.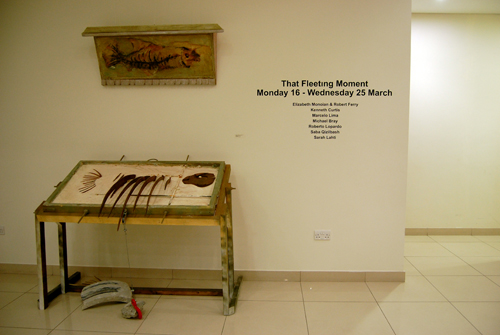 Michael Bray's work. I love his stuff.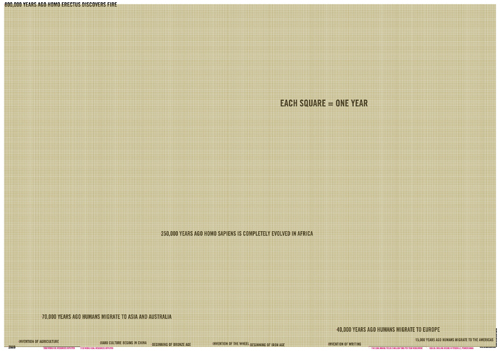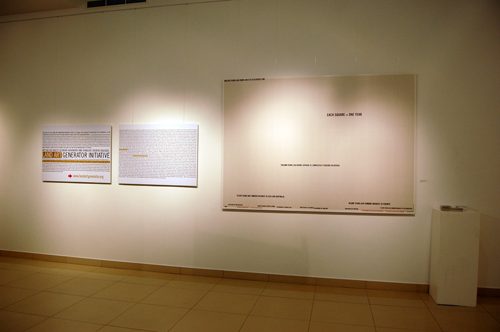 LAGI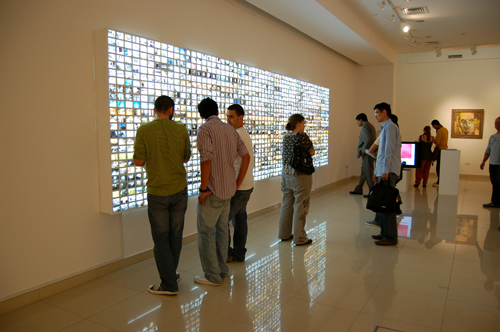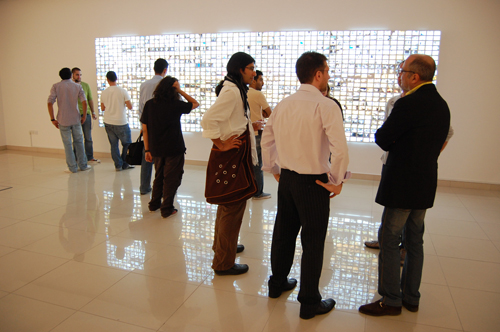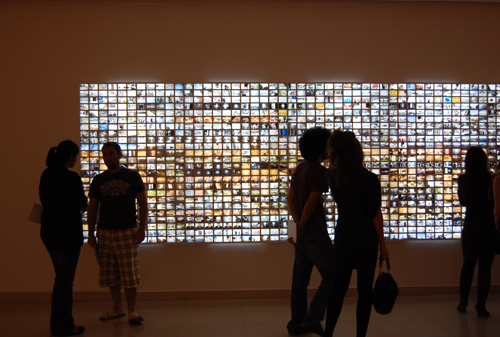 Roberto Lopardo's piece. He took a photo every minute for 24 hours as he walked the city. Displayed in a 1,440 square light box. That's him from behind.



Beth and Connie. We're documenting the documentation.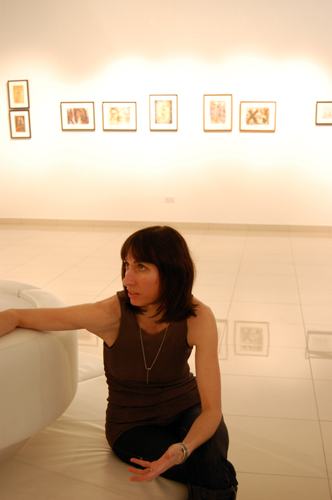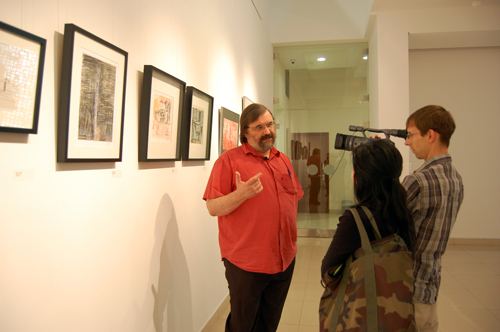 More documenting the documentation. Here is Marcelo talking about his excellent work.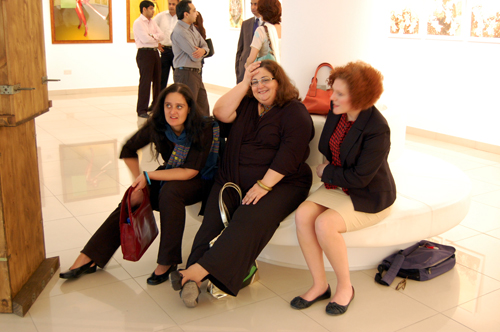 Some of Beth's wonderful colleagues from AUD. From left: Nina, Dina, Sandra.