Today on our way to go to Spinney's grocery store for the very first time, we stopped to check out Jumeirah Beach (the one near downtown)

On our way to lunch we strolled along this beautiful street. 

But seriously, we did find one of the best restaurants in town, Shakespeare and Company, at The Village.
After Lunch we headed back to the beach and went out on the pier. It was a beautifully windy and cool day.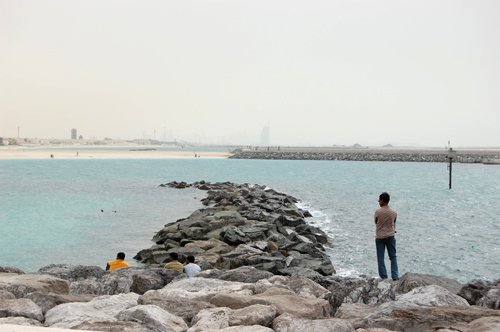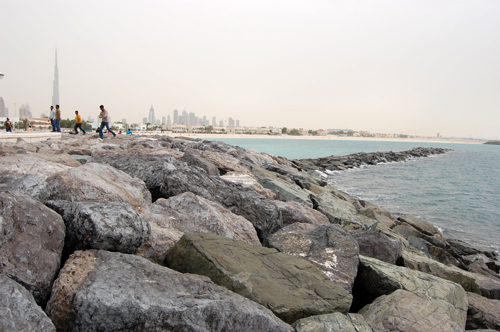 Look – Beth is a Dubai skyscraper!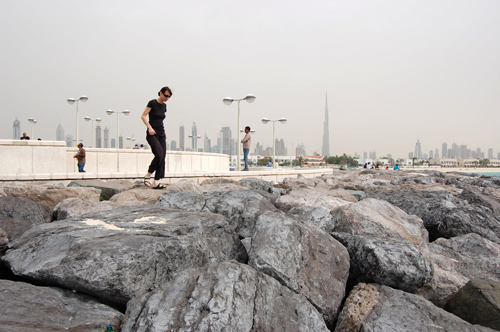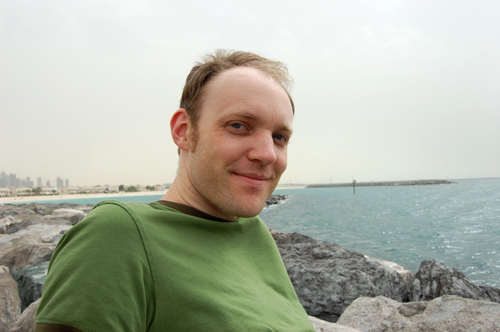 Then we headed to Spinney's which we hadn't been to yet. It was an amazing success.